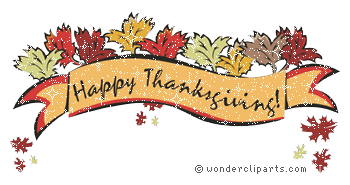 I hope that everyone has a wonderful Thanksgiving, wherever you are! I have so many things to be grateful for! If I took the time to list them, this would be a really long post! The top things that I am grateful for, are: my Faith, my wonderful husband (that puts up with me), my 5 beautiful children, and good friends. I am also grateful that, from a young age, I have loved books. They truly are my friends!
My family has gone through some hard things the last few years, but things always seem to go better when I take the time to count my many blessings. May we continue to do that all throughout the year!
I'm grateful to have you all as part of my life! Have a wonderful Day!!